Fred Poppe Scout Museum
Fred Poppe Scout Museum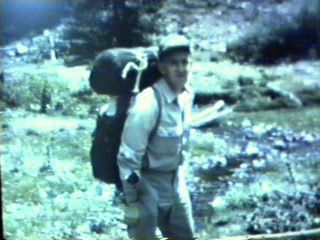 The Fred Poppe Scout Museum was formally authorized by Eighty Scouts, Inc. in February 1998 for the purpose of collecting and preserving historical scout artifacts and memorabilia relating to Troop 80 and Scouting in general.
Museum Mission Statement
The Fred Poppe Scout Museum shall collect and preserve materials relating to the creation, growth, and history of Boy Scout Troop 80, the Golden Spread Council of the Boy Scouts of America, and to a limited extent, the Boy Scouts of America; to preserve those materials for the future that are representative and instructive of those organizations; to archive them; to display articles of public interest; to study them and make them available to serious students for study; and to use this knowledge in support of the continuing effort of Boy Scouts of America to instill in young men and boys the values and virtues of the Scout Oath and the Scout Law.
Admission is free.
The Museum is open every Tuesday from 7:00 to 9:00 p.m. and by appointment.
Contact Dr Steve Banks via email at jsbanksdental@hotmail.com..
Directions to the Museum
Click on the compass for directions to the Jack Bryant Scout Center, which houses the museum.


Jack Bryant Scout Center
1615 Bellaire Street
Amarillo, TX 79106
Information on Fred Poppe
Fred Poppe's background in wood working has manifested itself over the years in beautiful wood carvings, many of which are displayed in the museum. Fred has provided many Assistant Scoutmasters of Troop 80 with the famous "Turtle Bolos."
The true fame of Fred Poppe, however, is from his campfire stories. He could hold the boys--and men--spellbound as he wound his magic. His stories left him with moniker of "Uncle Poppe."
Fred Poppe currently resides in Aurora, Colorado where he indulges himself in music, theater, symphonies, operas, and concerts along with his beloved woodworking projects. He has served 18 years as a volunteer in the Denver Museum of Natural History in the Anthropology Department, devoting two mornings each week. Fred and his wife Ruth attended the 50th Reunion ceremonies in 2005. It seems fitting that we have chosen to honor this man with the aiming of our museum after him in that he would have such a love and devotion to museum efforts. May God continue to richly bless us in his contributions of his life and may He also continue to bless Fred Poppe and his family.
His son Rick Poppe was an Eagle Scout in Troop 80 and was Senior Patrol Leader of the Troop for 2 years.
The museum also has a trading post which sells scout memorabilia and other items.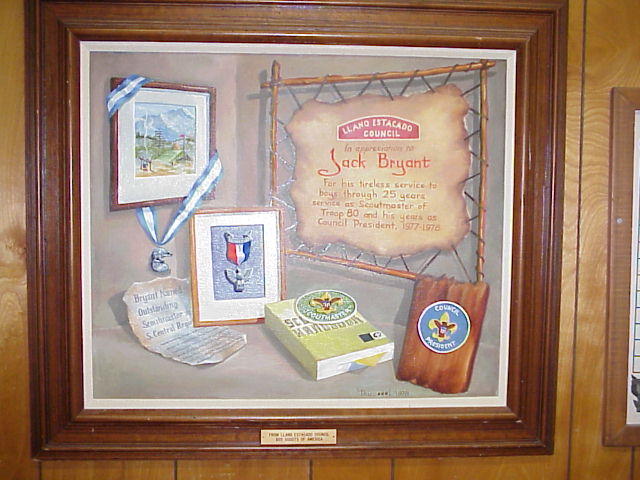 Jack Bryant, First Troop 80 Scoutmaster, Display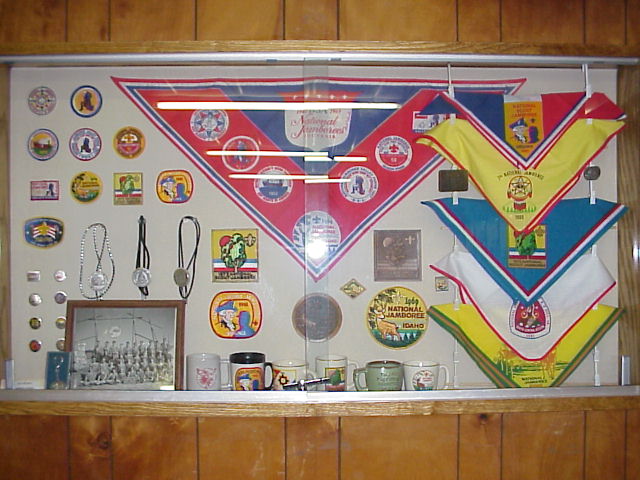 Jamboree Display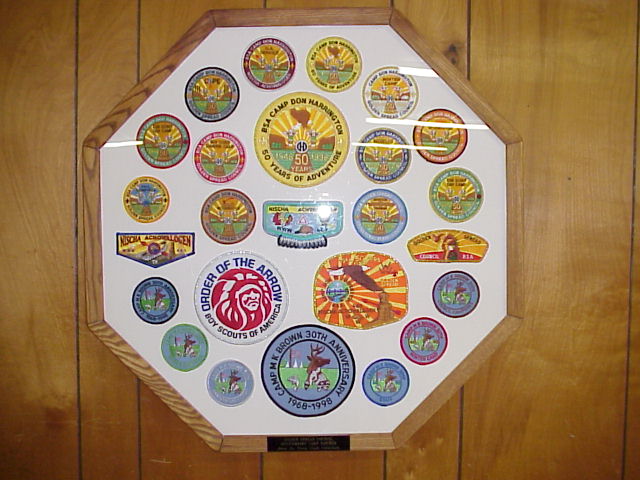 Local Council Patches, on loan from Terry Slade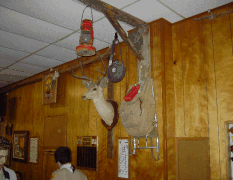 Antique Pack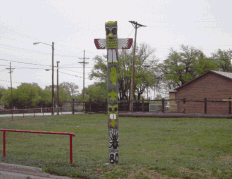 Totem Pole by Carl Johnson and others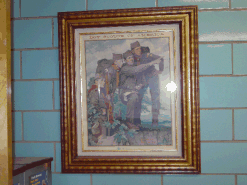 Norman Rockwell print.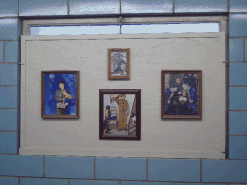 Norman Rockwell prints.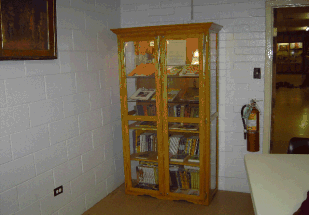 John Banks Library Display.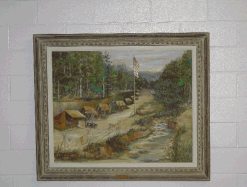 Painting of original Midnight Canyon campsite.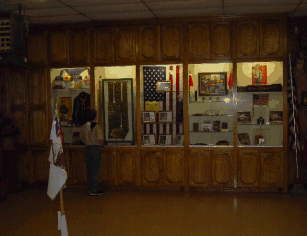 North end display cabinets.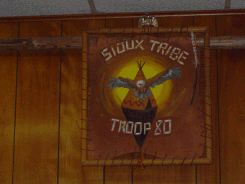 Retired patrol flag.